Optimized & industry-ready SolutionS
For all your challenging needs
We supply products which fulfill your requirements.
3D Scanners, 3D Printers.
Cobots, robots and mobile robots.
Cameras, 3D sensors, Machine vision systems.

Sensors/systems for detecting 3D surface and layer thicknesses of t

ransparent materials (glass/plastic).
X-Ray quality inspection systems.
Automated quality inspection systems / metrology – Virtual reality platform integration.
Custom defect detection software.
Automation: Pick and place systems (cart + cobot + mobile robot), and other applications…
Industry 4.0 real-time device monitoring (fault detection) and cloud data.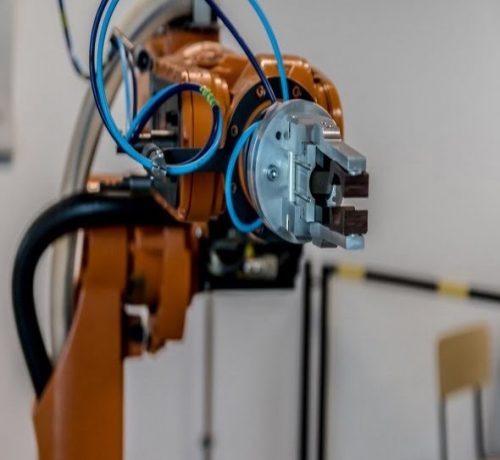 Industry Focused Products!
Appropiate 3D scanners and/or metrology products are provided.
Small, medium or even large parts/objects, can be 3D scanned/rendered for analysis or virtual reality (virtual models), allowing also for relevant inspection and reverse engineering purposes.
3D Scanning of small/medium parts as well as hard to access locations.
3D Models can be used in CAD and virtual reality environments.
AUTOMATED QUALITY INSPECTION SYSTEMS / METROLOGY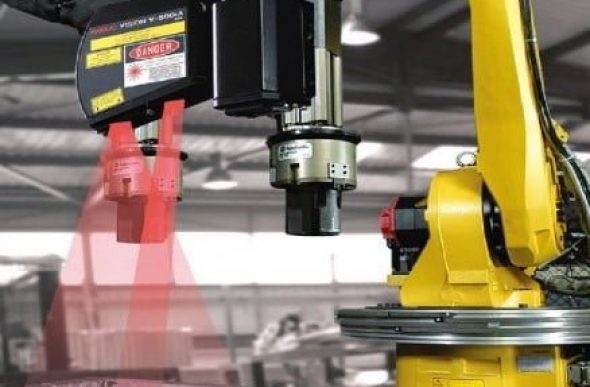 Automated 3D quality inspection systems / metrology, for small, medium and large parts are offered:
Off-line or in-line (production line).
Off-line programming & comparison to CAD.
Auto-path planning & virtual reality.
Standard or custom defect detection.
Micron or submicron resolution possible.
Hard to access locations (e.g. inside of parts).
Holes, tubes, turbine blades, edge inspection.
Surface 3D inspection, flatness, transparent (glass, plastics).
High speed & high resolution based on triangulation 3D sensors.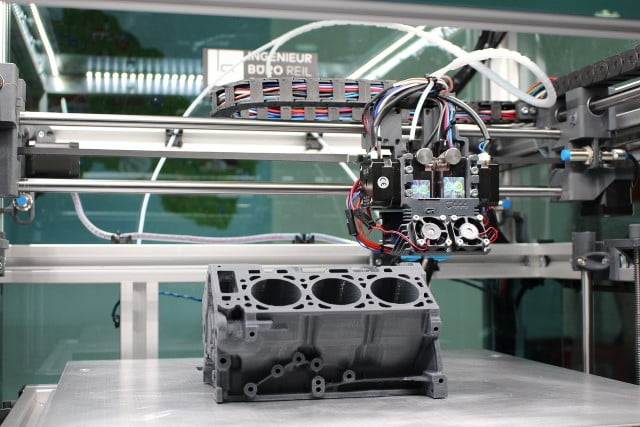 Novel 3D printers are available for objects, parts, fixtures:
Industrial 3D printing made safe and easy:
Easy to use, fastest time to part, minimal, clean pre- and post-processing.
Full Color + Safe + Strong + Affordable.
Functional digitally augmented printing: Graphics/images and text can be applied to parts including QR codes for traceability, built-in trust and IP controls. part numbers, instructions or safety warnings.
Best-in-class Z-Strength, ideal for functional prototypes, tooling and end-use parts.
Safe material/process: people safe, environmentally friendly and recyclable. Suits office, production and field use.
Zero VOCs (volatile organic compounds) or solvents released.
Lowest cost of ownership from initial investment to operational costs: a trained technician is not required. ROI – a few months. 
Industry 4.0 real-time device monitoring (fault detection) and cloud data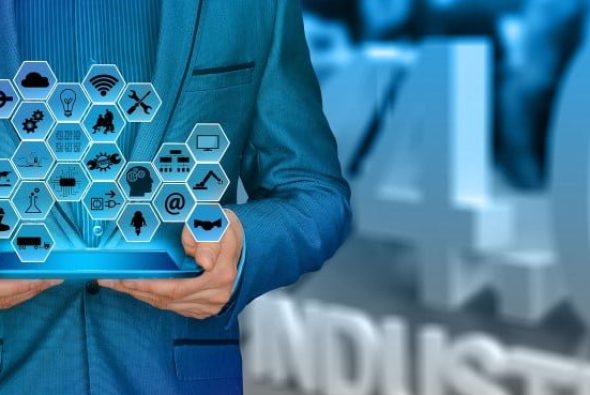 A highly reliable and solid Industry 4.0 device monitoring software platform is offered:
All (production line) devices monitored.
Fault detection in real-time.
Robust software
Dedicated & reliable customer support. 
X-RAY/CT COMPUTED TOMOGRAPHY INSPECTION SYSTEMS
X-Ray / CT-Computed Tomography Scanning systems are ideal for analysing the internal structure of parts.
3D Quality inspection (e.g. porosity X-Ray analysis).
Resolution: up to a few microns.
Robotic automated X-Ray inspection.
New – 4D / (3D CT with Motion).
Extremely reliable and complete inspection (internal or external) of any object – 2D DR (Digital Radiography), 3D X-ray CT (Computed Tomography) & 4D CT (3D CT with Motion).
X-Ray microscopes.
Portable (on-site) X-Ray scanners.
Large object X-Ray scanning systems.
Transparent surface (3D) and layer thickness detection
Novel inspection solutions are offered in order to be able to detect as well as represent the surface and multiple layer thicknesses of transparent objects in 2D/3D in real-time. Transparent or semi-transparent materials such as plastic or glass are good candidates for such an analysis.
Thereby, 3D scanning/representation is available as well as relevant defect detection and even automated quality inspection setups.
VIRTUAL REALITY SOFTWARE PLATFORM - PRODUCTION LINE & DEVICE INTEGRATION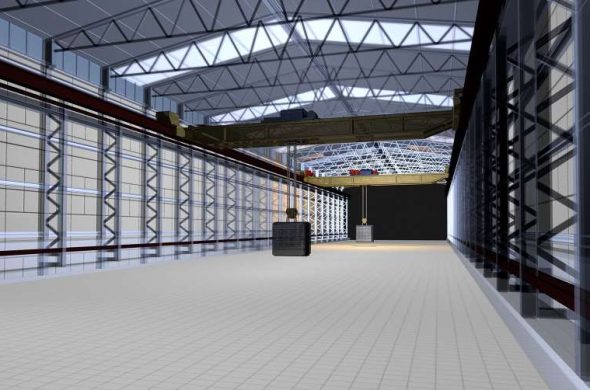 A powerful best-in-class virtual reality software platform is offered:
Virtual simulations based on real engineering principles.
Production line (3D scanned or designed) – Simulations.
New or existing virtual device (e.g. robots, vision systems…) or process simulation and integration within a simulated production line environment is posible.
Very useful to view and analyse real scenarios simulated before implementing them, thereby, significantly saving costs by examining and planning ahead of time.
Complete custom or innovative virtual developments can be tailored and realised upon request.
ROBOTICS/AUTOMATION - SIMPLE SOFTWARE PLATFORM FOR ROBOT PROGRAMMING
We are official distributors of DRAG&BOT, which is a software platform for simple, graphical setup and programming of robotic applications with any industrial robot or cobot. NO ROBOT EXPERTISE IS NEEDED!
VERY EASY TO USE – Just DRAG & DROP modules and test!
5x faster programming of robots in comparison to state-of-the-art programming.
Software is independent of robot manufacturers and brands.
+10 years of experience in programming innovative robot applications at Fraunhofer IPA (Germany).
50% cost savings in contrast to turnkey solutions.
Cost-efficient automation by flexible change of robot tasks.
No IT/robot skills or expensive training by robot manufacturers required.
Production workers can now operate and program robots.
Applications: Pick & Place, Assembly, Screwing, Riveting, Soldering and basically any robot application is possible!
Drones - outdoor and indoor inspection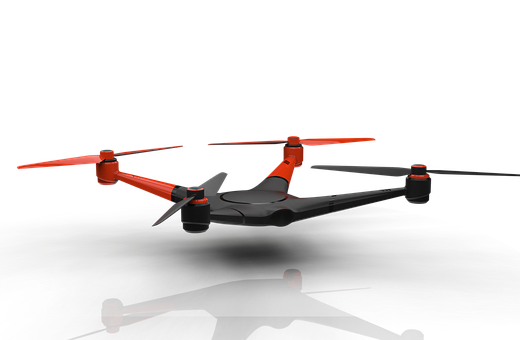 Various drones are offered for professional targeted outdoor and indoor inspections:
Thermal and visual inspections even in complex environments.
Multispectral analysis for agriculture (e.g. plants).  
Innovative image system with tilt angles of ±90° (180°) allows for evaluation at inaccessible areas or even underneath structures.
Building or infrastructure inspection.
Indoor real-time inspections for confined spaces (cracks, defects, etc…): collision-tolerant design, GPS-free stabilization in dark and troubled air flows, 180 micron/pixel resolution, most compelling and dust proof lighting system.
Need help implementing the right approach? We are extremely competitive!